Tour
Hosting gatherings and meetings that embrace our mission - to steward well what we have been given - is a true representation of what makes 1220 so special.

Cherishing a space that has been preserved with great care - our hope is welcoming those who find inspiration and a sense of home here at 1220.
Hearth Room
The Hearth room is the center of our space. Our kitchen features a 14-foot island placed next to our wood burning raised hearth. Meant to anchor 1220, we hope you find plenty of space to connect and engage in our beloved kitchen - where in most homes, everyone gathers.
Library
The bright and lively Library provides another intimate gathering space. Room for several to sit and dine or snack and sip, this room leads to our courtyard providing an opportunity to wander and enjoy the outdoors.
Parlor
Our moody Parlor sets a relaxing tone, inviting you and your guests to settle in for a while. Comfortable and uniquely designed, this space works for mingling, cocktails and passed hors d'eouvres.
Conservatory
Full of natural light with both a wall of windows and french doors, this space works in multiple ways. However you choose to gather in the Conservatory, you will be drawn to the outdoor spaces on either side.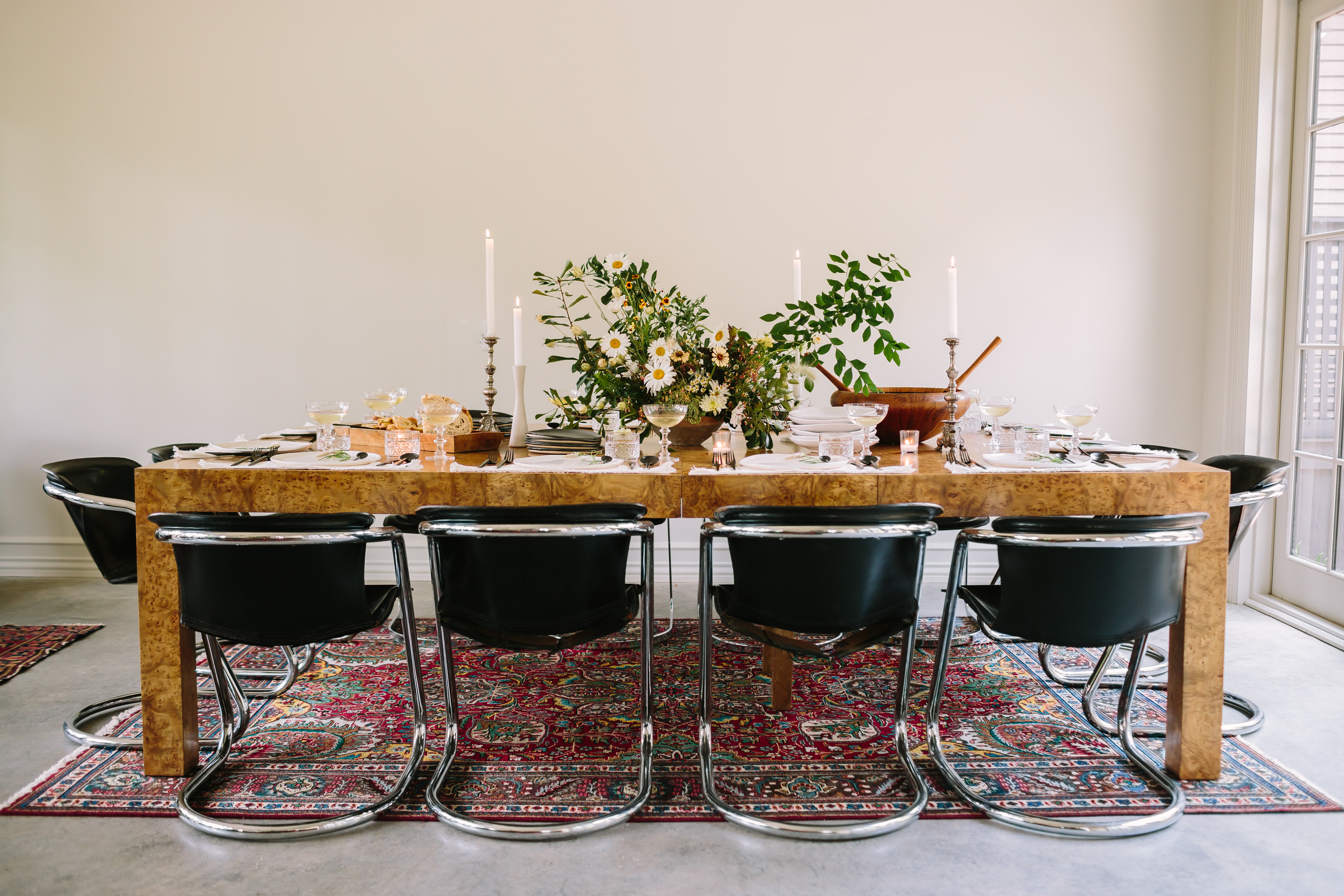 Courtyard
Our Courtyard was created to allow the outdoors to seamlessly be part of the indoor space. Windows and doors allow for access to the Library, Hearth and Conservatory. This space is a special addition to any gathering. Especially in the evening with our cafe lights.
Backyard
Our back lawn is another outdoor space allowing for larger gatherings and private outdoor meetings. Situated next to our historic printer's shop, the backyard provides a unique and unexpected backdrop to an urban collective space.
Bathroom
Even our restrooms are designed perfectly to infuse charm and character into the home. Our home provides two lavatories for your guests use.